(also posted on our Facebook Like Page)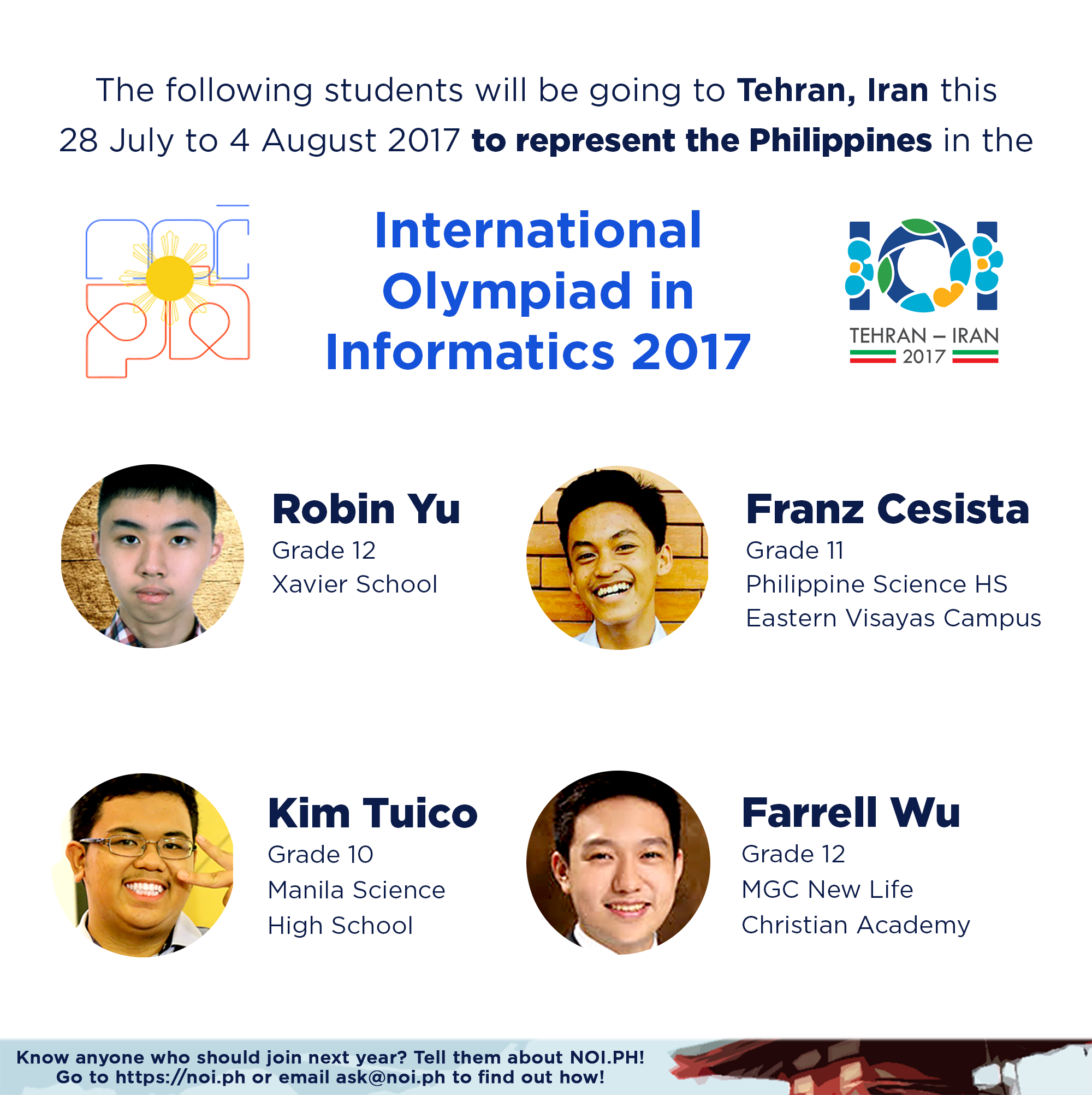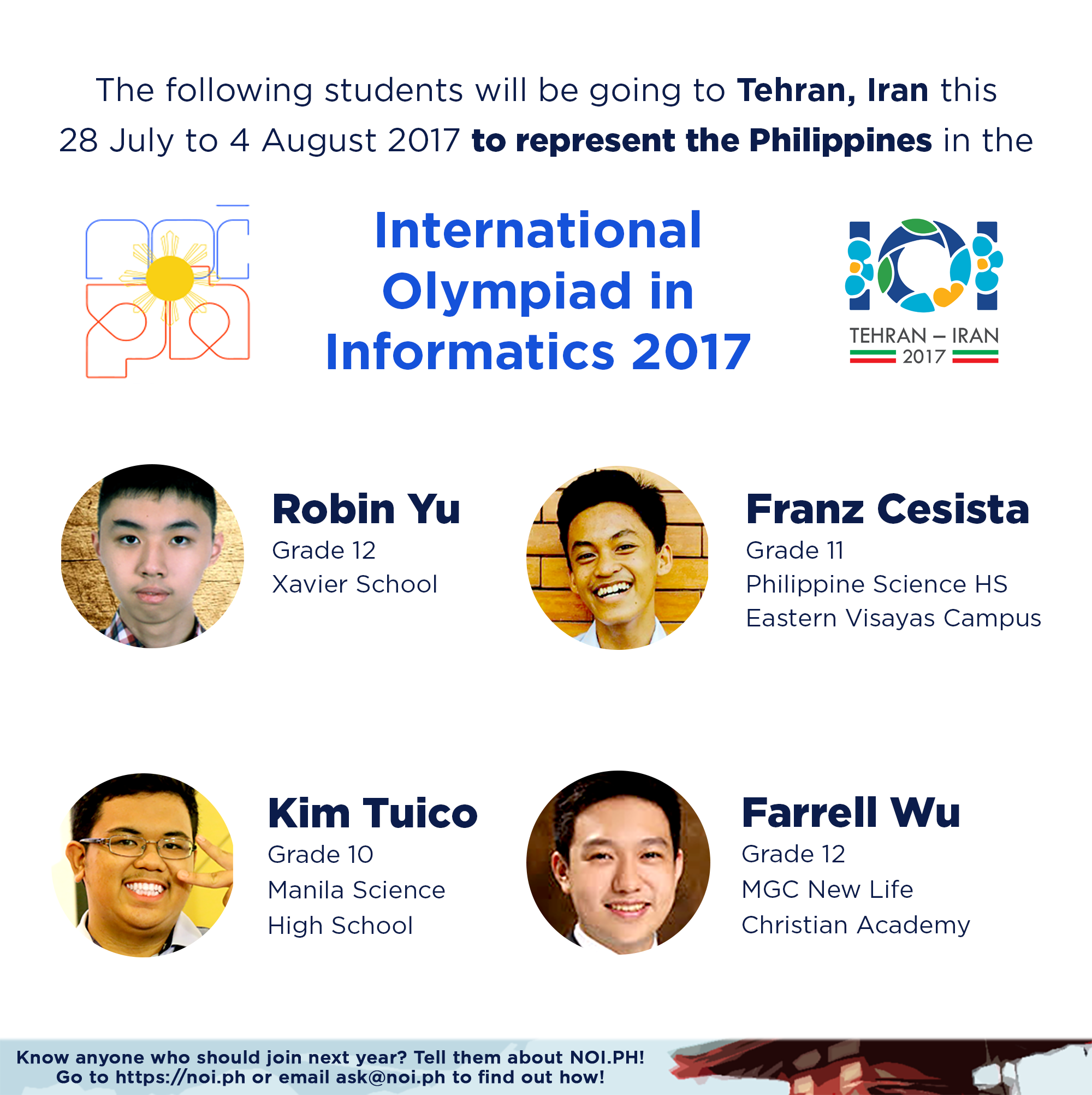 The following students will be going to Tehran, Iran this 28 July to 4 August 2017 to represent the Philippines in the International Olympiad in Informatics (IOI 2017):
Farrell Eldrian Wu
Grade 12
MGC New Life Christian Academy
Kim Bryann Tuico
Grade 10
Manila Science High School
Franz Louis Cesista
Grade 11
Philippine Science High School – Eastern Visayas Campus
Robin Yu
Grade 12
Xavier School
Know anyone who should join next year? Tell them about NOI.PH! Go to https://noi.ph/ or email [email protected] to find out how! Also, like this page for updates.